I wanted to update you as it's been a busy week and the safety of our community is in peril. 
On Friday, I was joined by concerned community members, teachers, and parents from Borrego Springs. Our message, San Diego County is NOT the place for sexually violent predators. 
After our press conference, we all proceeded to the courtroom and voiced our concerns about the placement of Michael Martinez. I thought Borrego Springs resident, Linda Arambula said it best, "Our community is one of children and seniors. If this happens, our lives are going to change. We're going to be living in fear."
It was powerful to see so many community members make the two-hour drive in order to speak out against this proposed placement. The judge will now visit the proposed house over the next coming days and eventually make his determination.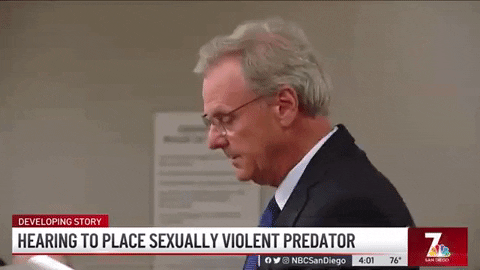 I will keep you on this proposed placement, however, the fight is not over. Last week, the State of California announced the proposed placement of another Sexually Violent Predator in Borrego Springs. Douglas Badger has served five separate prison terms for several different convictions with crimes that included child molestation, kidnapping, and sexual assault.
To be classified by the state as a sexually violent predator a person has to have been convicted of a violent sex crime against at least one victim and be diagnosed with a condition that makes that person likely to re-offend. Douglas Badger has been diagnosed with schizoaffective disorder and sexual sadism.
On Friday, I spoke alongside side Borrego Springs Middle & High school Principal, Victoria Baay about what this placement would mean for the community.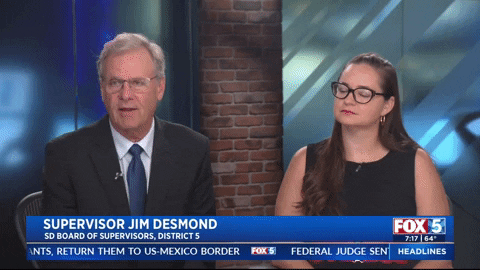 San Diego County is becoming the dumping ground for the worst of the worst. The Sexually Violent Predator designation is reserved for less than 1 percent of the state's sexual offender population. The horrific repeated crimes they've committed should not allow them to live in our community. 
These proposed placements will continue unless laws change in Sacramento. It's clear to me that for the safety of our community, sexually violent predators should be housed in trailers on state prison grounds, away from neighborhoods and near law enforcement and other resources suitable for criminals with these extreme conditions. 
In the case of Douglas Badger, he has already lived in a trailer on a State prison ground, yet has now been deemed capable of living on his own. I don't think people like this can ever be cured. 
I will keep speaking out and I urge you to contact your state representatives and let them know, San Diego County should not be a safe haven for these predators.